Reach out to join the team
We are always looking for great people who want to solve big problems, care about their work, and are strategic in their focus. If that's you or you think it could be, send a note to [email protected]
Matt Haffenreffer
Principal & team builder
I am an engineer, designer, builder and entrepreneur. My focus is major problems in food, health and climate. To support this mission, I started Process First LLC, a tech consulting firm focused on software, data, operations and supply chain. We use our industry specific experience and skills to bring scalable solutions to challenging problems.
Steve Johnson
Software Architect
I'm a full stack engineer and product developer. I've founded a company, built products from the ground up, developed a recurring revenue software business, and helped organizations grow through software and automation. I joined Process First in order to use my skills and experience to work on social issues including health, food, climate, privacy, and security.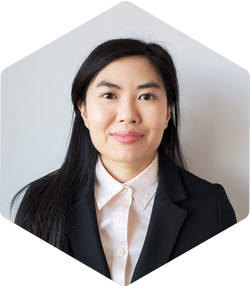 Carol Lee, Ph.D.
Data Adviser
I am an Assistant Teaching Professor of Information Management at Northeastern University, and a researcher in the areas of business analytics, decision models and their impact on organizations and society. I advise the Process First team on their system sustainability through information management best practice and data integration.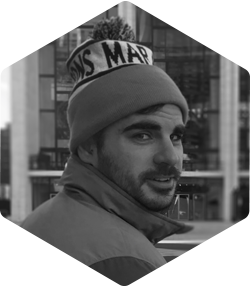 Nat Quinn
Data Visualization Designer
I'm a designer working between data visualization and architecture. My work focuses on environmental justice and climate issues, emphasizing the power of understanding through visual experiences. At Process First I use data visualization to bring transparency to the true cost and impact of complex systems.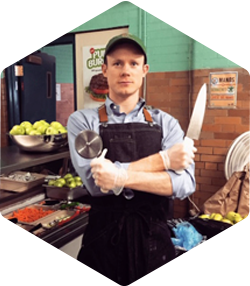 Alex Judge
Food First Director
I am a systems thinker, data strategist, and builder. My last project was My Way Cafe, a comprehensive re-think of urban school food that I helped scale from pilot to over 50 schools in Boston. I joined Process First to continue the mission of using data and software to empower flexible and accessible food systems.
Ivan Todorov
Food First Product Manager
I am dedicated to solving problems in the food ecosystem using my skills in operations and analytics. I draw on experience from retail, transportation, and tech in order to bring a problem-solving mindset to this web of system challenges. Beginning in my native country of Bulgaria I have long been passionate about improving the inefficiencies within agriculture. This passion led me to joining Process First where I am the product manager for the Food First program.
Fuqian Gao
Food First Data Scientist
My name is Fuqian Gao. I'm a Data Scientist and System Analyst working within Process First on data models and system analytics. I studied Environmental Science and then pursued a dual Masters in Bioinformatics and Biomedical Engineering. I use this background to inform Food First data models and farm-to-fork operations. Outside of work, I enjoy cooking for my family and friends and love to explore good food from local restaurants and markets.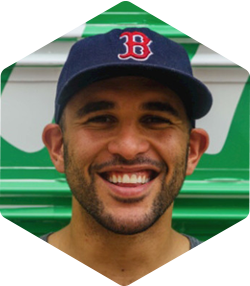 Josh Trautwein
Food System & Strategy Adviser
Josh, is devoted to the science of social innovation and systems change. He is co-founder and CEO of About Fresh, a Boston-based company that partners with health systems to operate food retail, delivery, and payment technology that counters food insecurity. Their Fresh Connect debit card and analytic platform, built in partnership with Process First, has earned more than $3m in healthcare investment since 2019 to address patient food insecurity across Boston health systems.
Gabriella Mora
Food Policy & Equity AdvisEr
Gabriella, is a driven advocate and policy lover, passionate about young people, anti-racism, and community building. Gabriella played a key role in raising more than $1.5m of funds and built partnerships to support the Process First partnership with About Fresh to design and implement the Fresh Connect platform. She works with Process First on food policy and philanthropy, to guide our strategic partnerships.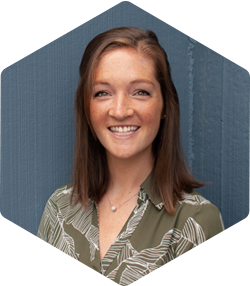 Elise Gilchrist
Communications Director
I'm a marketing and communications specialist who focuses on issues surrounding food, sustainability, and conservation. I worked as the Director of Communications for a sustainable seafood company in New York as well as for environmental nonprofits abroad in Thailand and Mexico. I recently completed a Masters of Environmental Management degree from the Yale School of the Environment that focused on strategic environmental communication and sustainable food systems. I joined the Process First team to make a positive impact on the food system by effectively communicating our data-driven approach.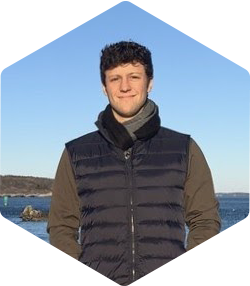 Josiah Baker-Connick
Strategy and Operations Consultant
I am an operations & project management specialist, designer and entrepreneur. I have led and managed both operations, and product development at multiple startups that range from E-Commerce to Oncology Telemedicine. My interests lie in health, human movement, and technology. I joined Process First to build creative technical solutions to complex problems.